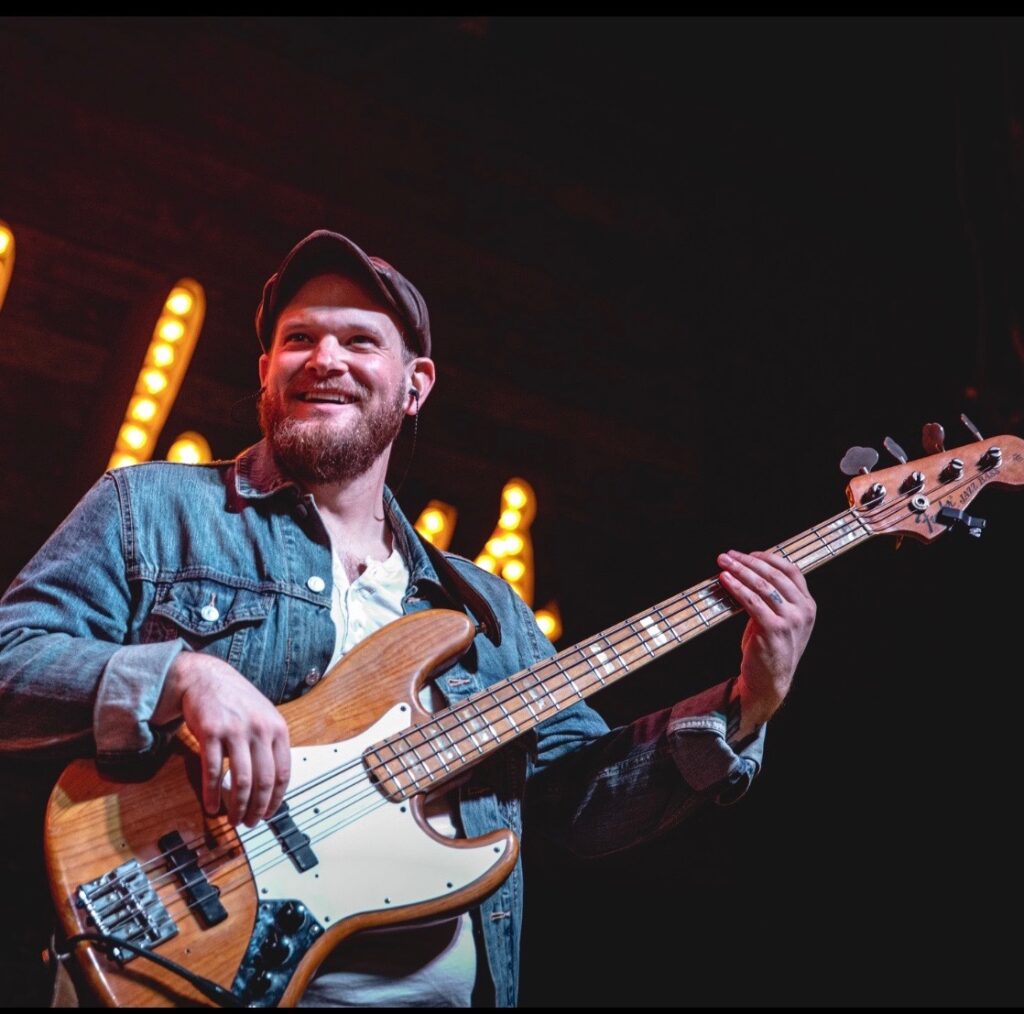 After receiving my undergrad and master's degree from Berklee College of Music I longed to keep growing my craft. Dan teaches the piano so you don't have to think, just react. Not only does he build your vocabulary, but also your muscle memory. My competence on piano has greatly improved; he has helped me see the piano in a completely new way. I am very grateful to be studying with Dan, I absolutely love his approach to music.  I am now able to take everything farther. Currently I'm in the process of moving everything I've learned on piano to bass. I've studied with some incredible bass players, but no one has taught me like this. The fretboard on my bass is completely opening up and I'm seeing it in a totally different light. I really appreciate these lessons Dan. 
Thank you, 
-Jay Eldridge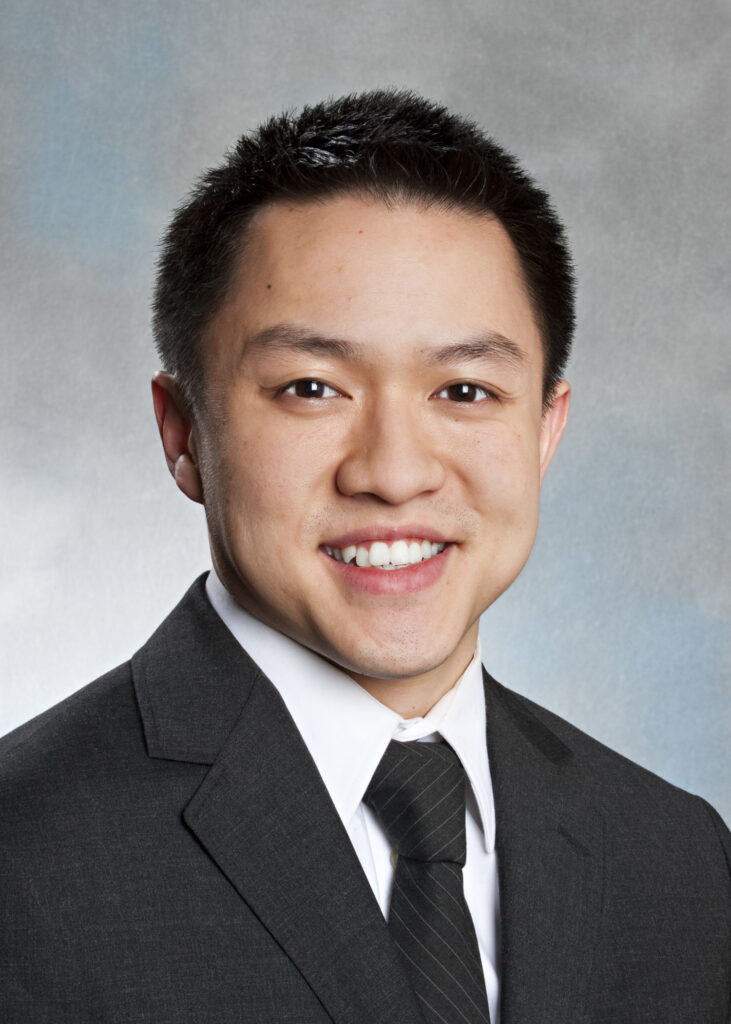 Albert Lam
I have been studying with Dan for a little over six months now, and I can't say how fortunate I feel to be one of his students. I've been playing piano, mostly classical but some jazz, for over 30 years and decided a couple of years ago that I wanted to study jazz piano more seriously. I took lessons from a couple of teachers who helped to establish a foundation but eventually found myself looking for a more systematic method of learning the diversity of jazz piano and improvisational skills. I was very lucky to have discovered Dan's website via one of his YouTube videos (Dan's swingin' trio version of Out of Nowhere). After reading the very positive testimonials of his students, I thought that Dan might be the right teacher for me and reached out to him to see if I could become part of his Inner Circle. After a brief ZOOM chat with Dan during which he explained to me his video correspondence method, I signed up and received my first set of lessons the next day. My initial impressions were very positive. It was clear to me that Dan had clearly and carefully thought out this teaching method and organized it in a very logical way. This should not come as a surprise, considering that Dan has been successfully teaching students with this method for a few decades! Each lesson comes with a set of short videos (all in high definition) through which Dan explains the skills to be learned and practiced as well as accompanying instructional PDFs. The content of each lesson is appropriately challenging without being overwhelming. The videos are clear and easy to understand and can be viewed over and over again as needed, which is a definite advantage. Each lesson incrementally builds upon the last, and major concepts are reviewed and advanced in such a way that they organically become part of one's playing. In addition, Dan provides a personalized 15 minute video during which he provides feedback about my playing, answers any questions that I have asked him, and introduces what I will be learning in the next lesson. Dan always brings a positive energy to these videos and is encouraging and supportive. Solo jazz piano was one of my weaknesses when I started, and I can say that after six months I can see an improvement in my playing and have greater confidence when I sit down by myself at the piano and improvise over a standard. Seeing this progress over time, I have complete trust in Dan's teaching method and am motivated to continue practicing. 
Not all great musicians are great teachers, but I can say without a doubt that Dan Delaney is a first class musician and a first rate teacher. I cannot recommend him highly enough to students of any level who are interested in learning how to play jazz piano! 
Albert Lam 
Physician, Massachusetts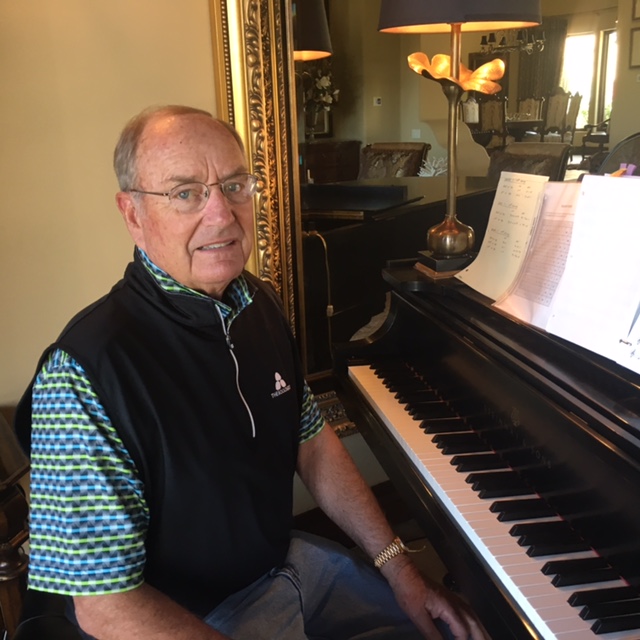 I am Jim Coles, a second year student of Dan Delaney. I am a semi-retired industrialist in my early 70's, and have been studying piano as a hobby since age 9. Dan is probably my eighth instructor thru that run. 
In searching for an instructor, I was after three things: someone who could teach jazz and the required music theory and harmony, someone infinitely more skilled than myself, and someone with an organized, disciplined, measurable, instruction approach. Dan fit the bill. 
I relocate a lot during the year, but always have access to a piano. I target to practice two hours per day. Besides a piano, I use two tools: an iPad with Bluetooth speaker, and a cell phone with a recorder app. That's it. Dan has developed over his career a library of approximately three thousand instructional segments, consisting of a ten minute audio/visual recording, and a written instruction sheet. The cycle goes like this: I receive five or so of these lesson segments, plus a fifteen minute audio/visual presentation from him on my performance evaluation. I then spend the next two weeks reviewing these five segments, plus his personal video to me. At the completion of the period, I email him, via my cell phone recorder app, my performance recordings of each segment. The cycle then repeats. 
The advantages of this system are huge. I can study with him remote control, without having to have physical visitation. I can daily review what I need to do, versus relying on memory or recordings of a physical lesson. And, the approach is organized, with each segment being a prerequisite to the next segment. Each lesson builds on the next, much like a course in mathematics. And, the biggest feature is the incredible, measurable, progress. 
Dan has invested many years in developing a unique, sophisticated, efficient system to piano instruction; a special find for me. 
Jim Coles
Industrialists, Whitefish Montana & Scottsdale Arizona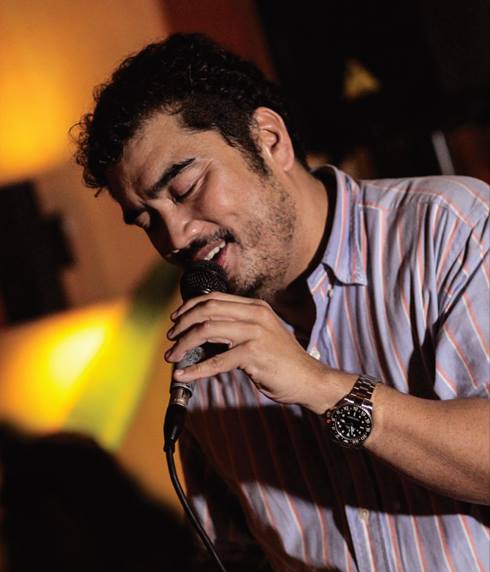 Dan, I just realized that we are entering into my 24th lesson which apparently celebrates my 2 years of taking jazz-piano lessons with you (since March 23, 2015), and in these 2 short years, I have seen how I had learned so quickly and vastly – Wow!!! Once again, thank you very much for taking me to where I am today, and I know this is just the beginning of so much more to come! God bless you, your gifts, your work, your purpose, and family my friend… for you have blessed mine! 
Comment from June 12 Lesson What a lesson this was!!! Every day, I realize more and more that you are the best jazz-piano teacher that God has given me… for I have seen myself getting there quicker than ever before and thoroughly. THANK YOU!!! 
Leo Lesaca
Professional Pianist/Vocalist, Venezuela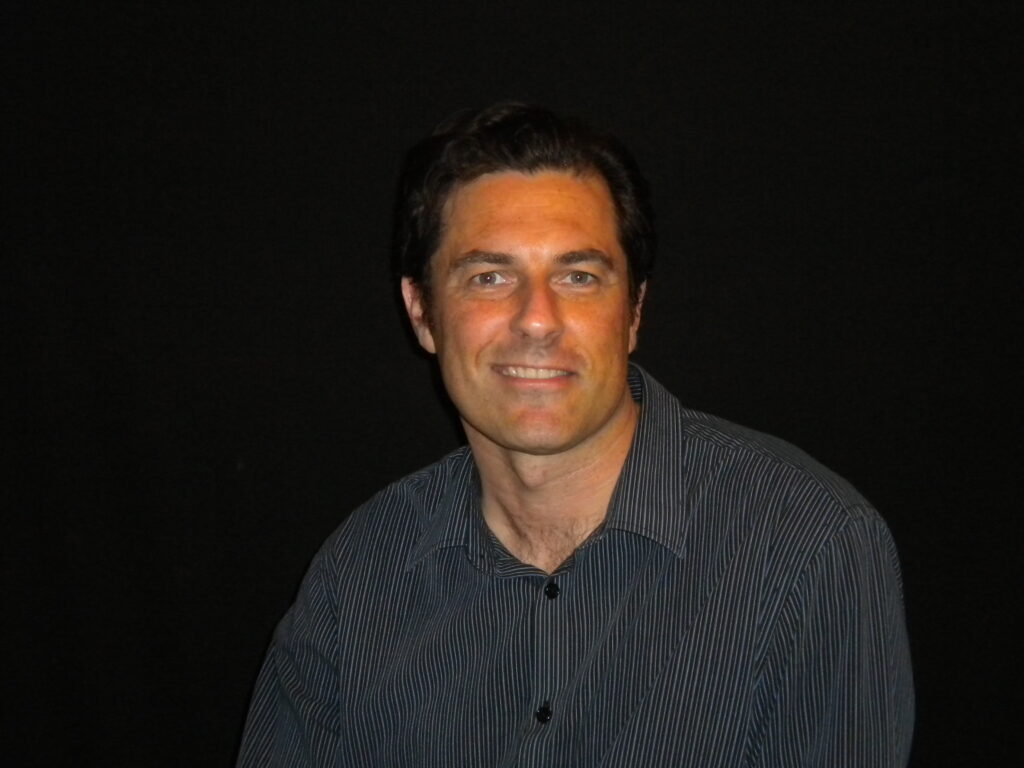 Dan has been a Godsend to my jazz development. Traditionally a classical pianist, I have always been interested in learning jazz and fascinated in implementing the colourful chords that jazz offers. Jazz teachers are hard to come by. I first met Dan at one of his concerts in Fountain Valley California and spoke to him about how limited I felt in my jazz knowledge and what I wanted to achieve. 3 years later, I am still taking lessons from Dan online and am loving it. I can now play how I initially wanted to sound. The online lessons are fantastic, personable and great value for money. I can do this from anywhere in the world. I remember Dan telling me that once people started taking his online lessons, they didn't want to go back to the traditional in-person lesson. Now I know what he means. Yes, you can always play back the lesson! Dan presents his lessons in a passionate and enthusiastic manner and cares about students grasping the lesson. He is very thorough and progressive. Additional help is always available in between lessons. He responds to emails in a very timely manner and can always take a phone to chat. I always look forward to the next lesson.
Ralph Sluyter
Professional Pianist, New Zealand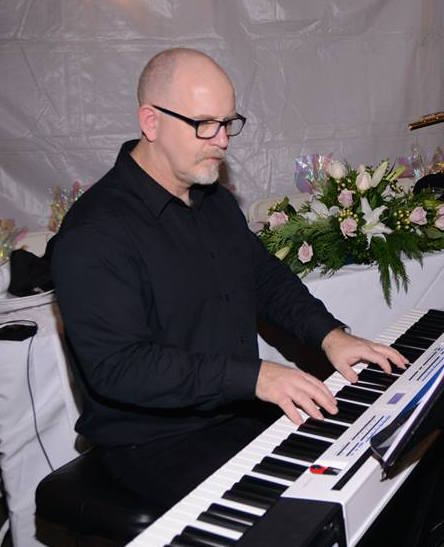 I have been studying jazz piano with Dan Delaney for almost three years. What a difference this has made in my playing! My harmony is much richer, my improvised lines are much more coherent and melodic, and my technique and dexterity is much better. 
Dan's approach is great: he determines where you're at on your musical path then he develops a step-by-step plan that systematically brings you to new levels of playing that you never thought yourself capable of. 
You'll work hard, but you'll never feel overwhelmed or lost. The video lessons and pdfs are always there for you to refer to. If you have questions, Dan is only an email away. 
I'm always eager to receive my new lessons from Dan. He is very encouraging and supportive, and he knows exactly what tweaks to suggest that make a big difference in your playing. 
I heartily recommend Dan Delaney if you are ready to bring your jazz piano up to a whole new level!
Alex Duncan
Professional Musician/Teacher, Michigan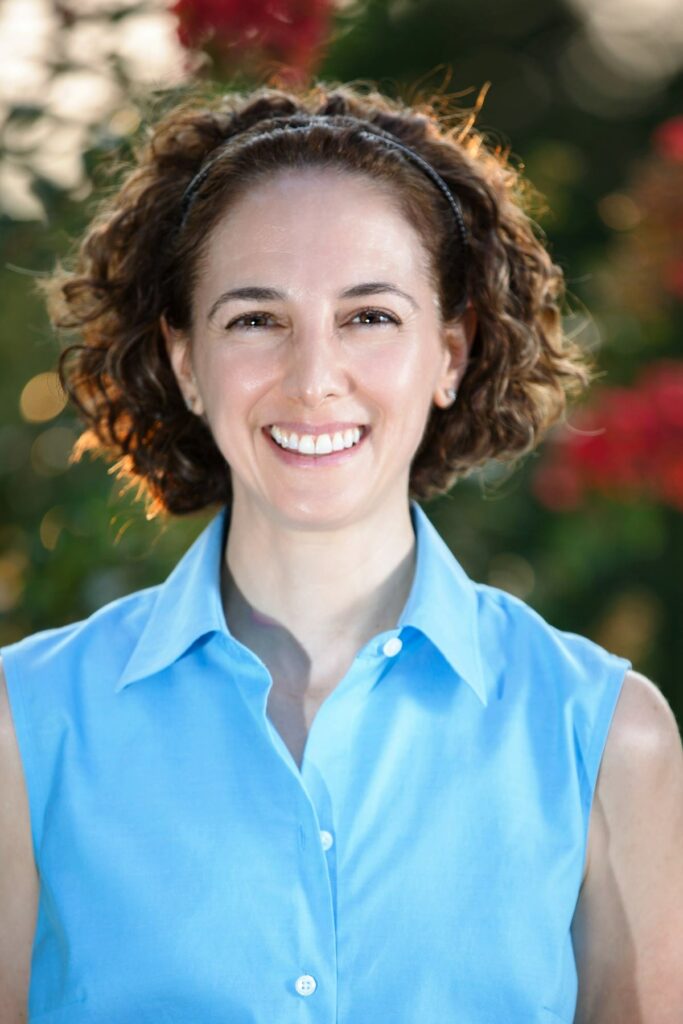 After completing a BM in Classical Piano Performance, my interest turned to jazz and improvisation. I studied with several well-credentialed jazz piano teachers before finding Dan. He was the only one who had a clear and structured approach to teaching these skills, and his upbeat personality made the process a lot of fun. I highly recommend Dan for pianists who want to enter the world of jazz. 
Narjes Soliman
Professional Musician/Teacher, Baltimore, Maryland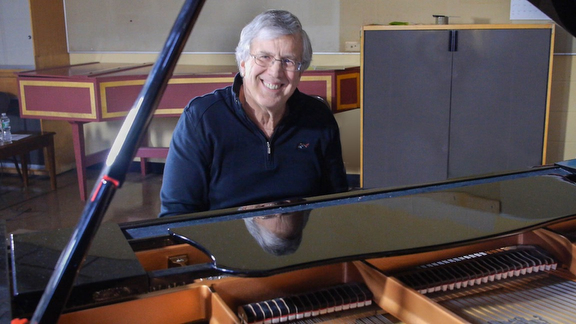 I tried unsuccessfully to study piano, most of my adult life. Travel schedule and family demands were just too erratic. Then, at 60, I decided it was now or never. Have had several instructors, all who I liked personally, but none who really had a conscious teaching agenda. I don't think I am getting value from a teacher who just sits and watches my errors, or who has the "what do you want to do today" attitude. The truth is, most jazz teachers would rather not be teaching. 
For me, Dan is the ultimate answer. Simply the best, most methodical, supportive, enthusiastic teacher I have even met. A wonderful guy to boot. I feel like I am drawing upon Dan's 40 years in the industry and vast knowledge he has attained from Berklee College of Music to studying with some of the best in the industry. This is a highly personalized approach, supported by HD quality videos taken from Dan's extensive library of information. A must see program. Nothing like it out there! He is sensitive to my abilities and potential, and I am simply overwhelmed by the value of his experience. 
You may have a short, slight technical learning curve, as you learn to prepare your digital lessons, but trust me, it will be easier than you think, and you will be an enthusiastic, vocal supporter like me. Wishing you the very best.
Tom Lewry
President Curbstone Financial Management Corporation – Manchester NH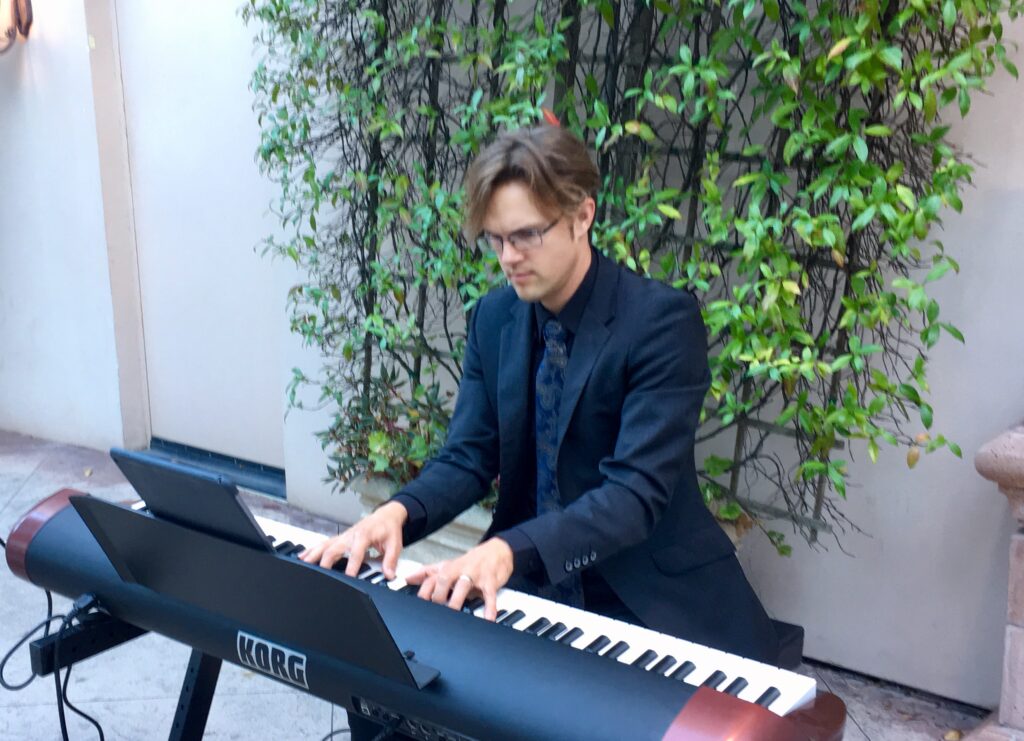 "Working with Dan has been an absolute pleasure. As a professional pianist (classically trained) the world of jazz and improvisation seemed daunting and foreign to me. Dan's engaging and personal teaching style has opened up a whole new world of exciting and spontaneous musical possibilities. The lesson materials and videos are customized, easily digestible and engaging. As a music educator, Dan's program has proven invaluable when crafting a popular/jazz curriculum for my own studio. I'm now able to offer a non-classical option-making myself more marketable and valuable as an instructor."
Dustin Callahan
Professional Pianist/Educator – Orange County California
I have been working with Dan now for just over a year. 
The advantages of his program have a lot to do with him as a person. His immersion in the music he teaches, his proficiency and energy is what makes the program special. 
Assessment and lesson content 
At the outset, my level of competence on the piano was low, although having played guitar and piano in various combos over the last almost 30 years. 
I am self-taught and have never received any formal training or coaching. My reading was poor and my understanding of harmony very much based upon gut-feel rather than solid musical theory. 
In an initial session and during the course of the first two lessons, although I didn't realise it at the time, Dan was very quick in accurately assessing my skills. He managed to adjust his lesson content 
to both challenge me with goals which were partially achievable and others which were much more longer-term and more designed to showing where his lessons will eventually lead. 
Some of the initial exercises are a constant area for work and practice, as each involves development of a basic skill and not merely the completion of an exercise. 
Particularly the 9-1 line development was something of a revelation for me, and it has revolutionised my thinking about improvising using scales and their application over complex chord changes. 
Each lesson not only comprises of "canned" videos and notation which display or demonstrate a certain technique, but each lesson has a personalised video which includes the comments to the previous lesson, 
any areas of concern, and also where things are progressing. 
Lesson delivery and analysis of progress 
The lessons are provided as youtube videos, and the results are delivered in the same manner. Alone recording the exercise results on videos generates a pressure to get the video into some kind of viewable form. This makes one practice more on basic skills than might typically be the case. 
The first months and lessons were a constant battle for me to even reach the simplest of levels, and I was conscious of delivering too little and of insufficient quality. But Dan persisted with the program and helped to alleviate that constant feeling of under-achievement which can be a real killer demotivating influence for anyone to deal with. 
His personalised lesson video is the most valuable feedback one can receive and his comments always pertain to the videos he has received and are delivered in a positive and enthusiastic way. 
Summary 
The skill level, time constraints or difficulties in understanding concepts or lack of time to invest in creating results videos is taken into account. Dan has a sympathetic and patient manner, but without compromise on the important issues, which makes him a great teacher. 
In short, I cannot imagine a better learning method and it is a great pleasure to be able to participate in his program, I look forward to making as much progress in the coming year as I have made in the last year. 
Clive Assender
Pianist, Frankfurt Germany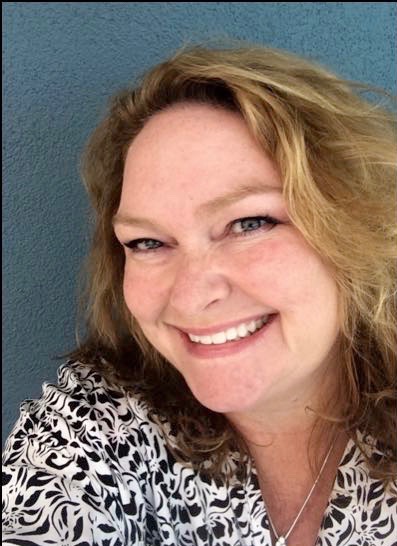 Ever since I was young and watched "Mister Rogers", I have always wanted to play jazz piano, but my father insisted I learn "real piano" first. In his eyes, that meant classical. Now, as a piano educator, I want my students to be able to play any style of piano they choose. Dan has created a phenomenal method to teach jazz piano technique and repertoire, if you have had no training, or are classically trained. The video lessons are well thought out, professionally presented, and provide instant results! By applying these principles in my own studio, my students are enjoying their own understanding of repertoire by classical masters, as well as seeing songs develop from melody-only lead sheets, to full-blown compositions and improvisations. Sharing in the joy of a first year elementary school brother/sister duo playing 12-bar blues duets is what music is all about, all thanks to Dan's influence in my studio. 
Celeste Hassler
Professional Pianist/Educator – Orange County California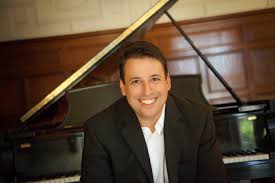 Dan's lessons have been revolutionary for my playing! I am an advanced player but felt I was missing a lot of color in my playing. Hi lessons come with several different skills each with a video of him playing and explaining. At first they seemed a little simple and I couldn't figure out where I was going but I tried to just forget everything "I Knew" and do everything he said. By the second lesson I could see how the different skills were starting to build on each other and intermingle. I kept pressing in. Honestly I found it wasn't all that time consuming – about a half hour a day I would work on one skill every few days so it worked well with my schedule and I felt like I was making progress. At about the fourth lesson, I started to see a dramatic difference in my playing. I'm finding a freedom to express things that just weren't open to me before, and there is much more color and richness in the way I voice – automatically. Also much more freedom in my left hand. I have only had 4 lessons so far and can see how all this material is working itself into my playing and showing up in every song I play. I'm having a great time with this and believe it's a game changer for me! Thanks Dan
David Becherer
Professional Pianist – St Louis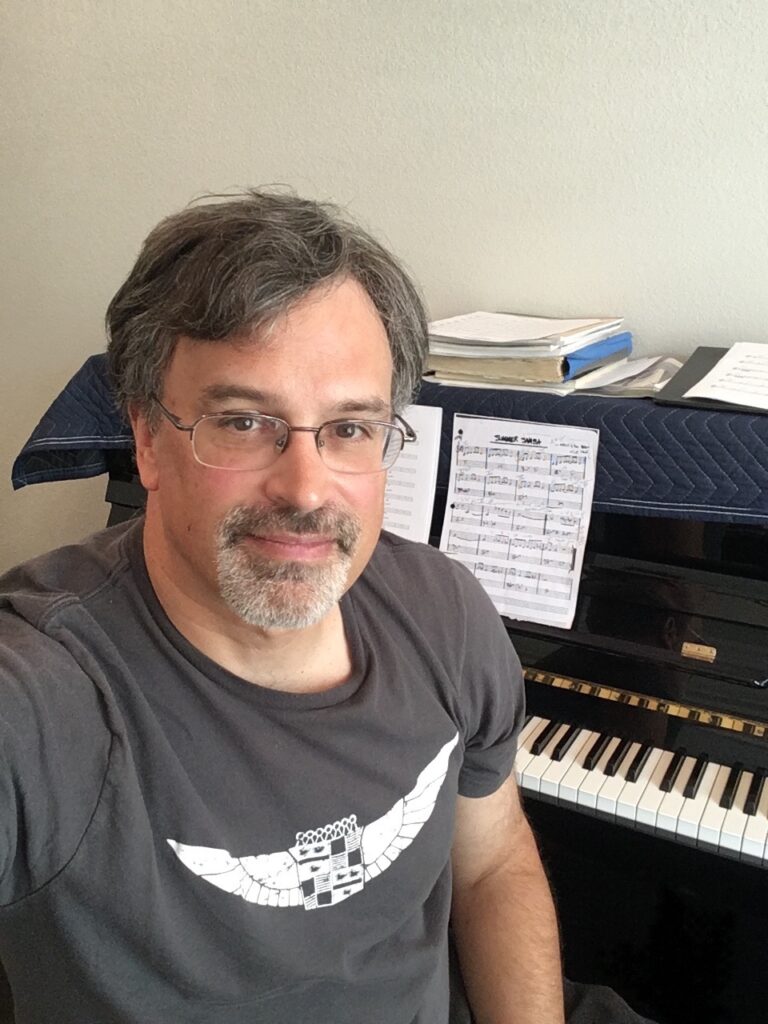 Starting from a "stuck-in-a-rut" intermediate level, I've made huge improvements in 9 months working as a Bi-weekly student with Dan through his personalized video instruction. Lush chords with moving voices, increasing improvisational skills , a more confident left hand and solo piano style, and I am getting positive feedback in jams with more advanced players. I feel like I've landed in the heart of the jazz piano tradition in a lineage that runs from the great Lennie Tristan through to Dan. There are no shortcuts, but the system steadily pushes complete keyboard fluency and real artistic expression, drawing on the full range of the piano technique and jazz vocabulary. Working with Dan's personalized system, has helped me overcome all the constraints of work, family and travel, I've got a whole new outlook now and I am starting to reach the more advanced level of playing that I have been aspiring for a long time. I really can't thank you enough Dan for transforming piano for me literally in less than a year. Much gratitude. 
Dr Malcolm Childress
Executive Director – Global Land Alliance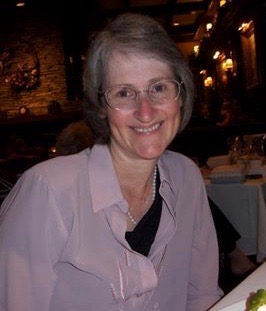 I met Dan in January 2017 when he did a presentation at the meeting of Orange Country North Branch of MTAC. I really appreciated his passion for teaching ALL generations how to learn piano and jazz improvisation. Although my primary instrument is flute, I requested to be a part of Dan's Inner Circle, as I needed to get beyond over analyzing a jazz chart and simply allow myself to play. I knew that learning to play jazz on piano would help me in my own performance and teaching, whether that be on piano or flute. I was not mistaken. 
Dan is a very patient teacher and he adapts the lessons to your ability and goals. He explains things in both written and video format, and is available via email and phone if you have any questions. 
I highly recommend Dan as a teacher. 
Susan Hafner
Professional Musician/Teacher – California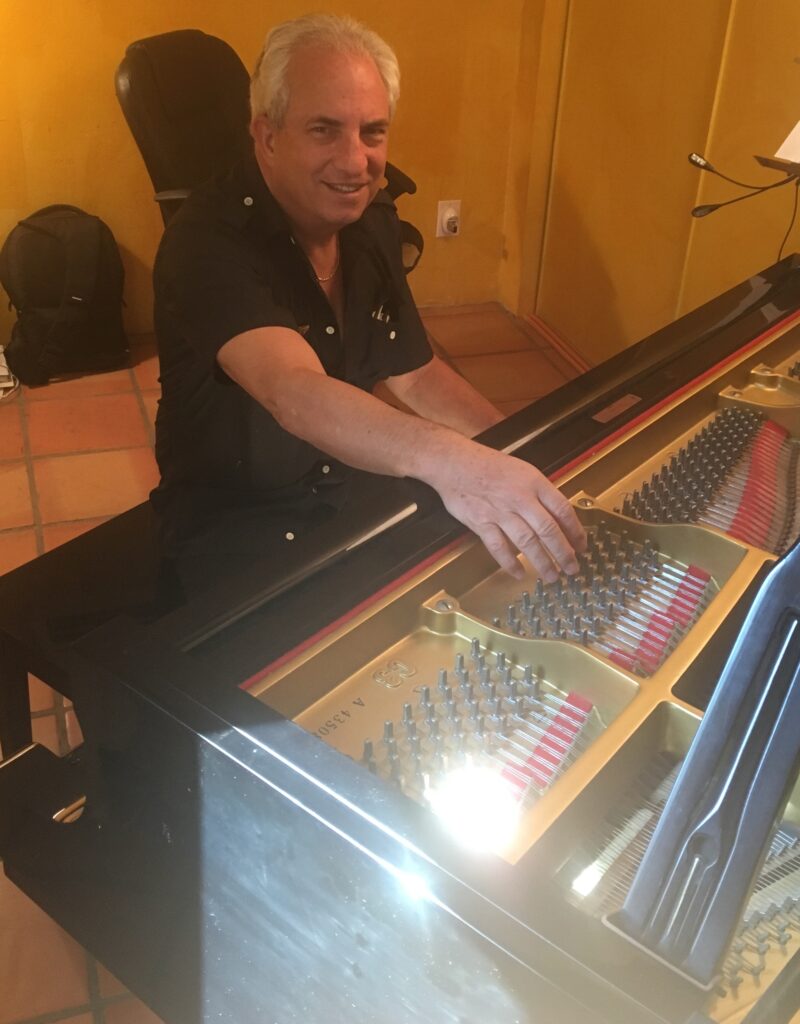 Unless you live in Boston or have a Berklee College Alumni like Dan teaching in your neighborhood, you'll be hard pressed to find another teacher this knowledgeable and engaging. For anyone interested in learning how music is constructed, Dan is the perfect choice: a top-tier professional piano player who loves to teach! People of all ages will find Dan patient and eager to help you reach your goals. You'll learn to work with all chords and scales as well as improvising using your own ideas. In fact, improvising is a priority for Dan. He will demonstrate how the same song can be played in infinitely different ways. When Dan plays the song of the month for you to hear in its most effective rendering, you can close your eyes and imagine you are listening to an Oscar Peterson or Dick Hyman or a side man to Miles Davis. And,with Dan ,you not only get a great piano teacher. You'll also have made a congenial and always helpful friend
John Ragusa
Pianist and Piano Tuner, Tampa, Florida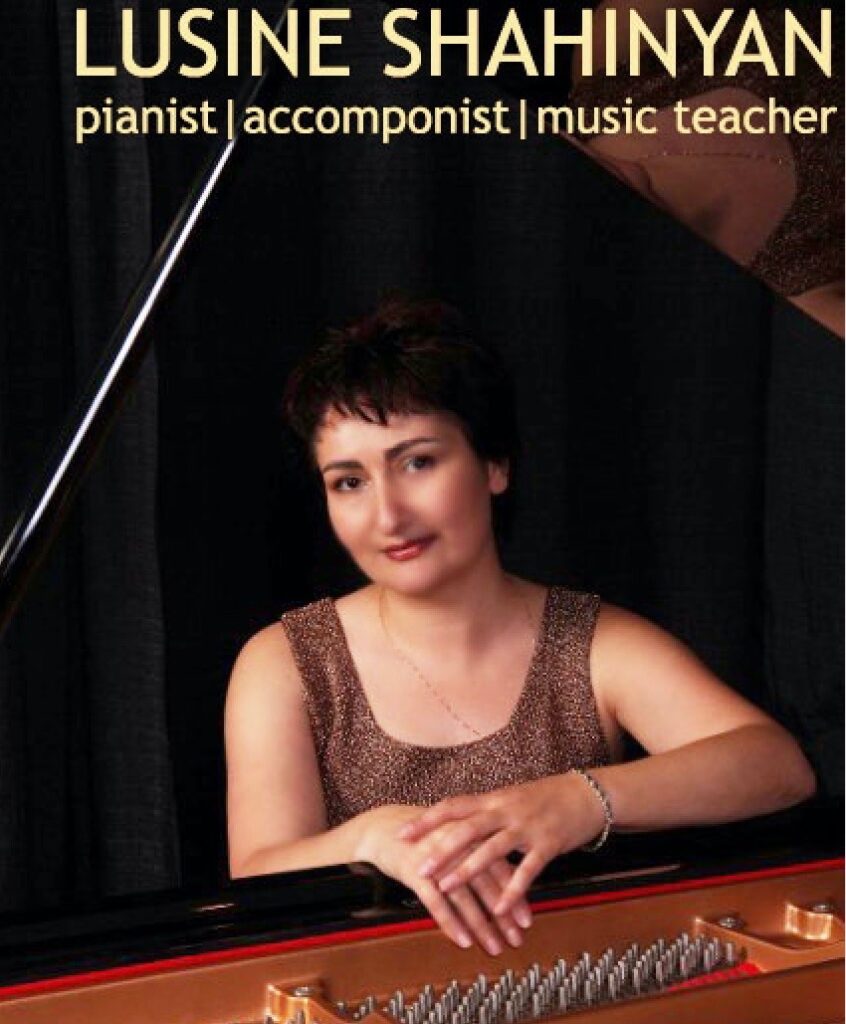 I am classically trained pianist, and was seeking help to learn jazz improvisation. 
While attending numerous conventions, I would buy the books and try to use them in my studio, but never succeed. 
Dan not only put together wonderful books, but added an extra step by supporting the learning process with video lessons, where he can monitor your progress, point out problems and customize next lesson to your needs. For example, I needed to accompany several young students on the same Christmas song on my recital, and asked Dan for new ideas. Next lesson I received very helpful videos and felt confident and free on the stage. 
If you have passion and perseverance, Dan will guide you, encourage and support you on every step of your journey. 
Lusine Shahinyan
Professional Pianist and Educator -Orange County California